Thankfulness is being able to have a certain degree of appreciation for a certain thing, place, or person. Appreciation is the main aspect of being thankful. People who are thankful for something usually show their thankfulness in certain ways. One such way is through thanksgiving, where we celebrate our thankfulness of each other and the houses and meals we have been blessed with. Thanksgiving is the time to be thankful of our friends, our family and ourselves.
**
I'm Clara, I'm 18 years old and this is my Thailand experience!
So in this blog, I'm not  gonna be that serious in writing this. Just read it and imagine that I'm right there beside you, telling this very long… (I hope not) story of what happened on my trip to Thailand with the one and only, the greatest brand and team, PENSHOPPE. – I guess I'm gonna start on the very beginning.
It was a few months ago when I started being part of PENSHOPPE's influencers on Twitter. Since the very beginning, I really wanted to help for the campaign. I just don't really know how to contact them, to inform them that I really wanted to offer my time and help in every way I can since I have the capacity to spread about the campaign and their Twitter. So one night, I randomly tweeted in my personal twitter account (@claraquiambao) saying that "Someone DM PENSHOPPE and tell that I wanted to help" – Luckily, one of my followers, Christine Laverez is being followed by them! She told me that she'll tell the brand that I wanted to help without anything in return and I really mean it. But wow, they're really the greatest. And so, I was really happy and PENSHOPPE followed me on Twitter. And there, it all started.
Because of PENSHOPPE, I've met new friends.
Because of PENSHOPPE, I've met amazing people that I never thought would happen.
Because of PENSHOPPE, I learned that not matter how hard your work is, it is still important to have fun and enjoy what you're doing.
Because of PENSHOPPE, I was able to meet one of my ultimate crushes, Mario Maurer!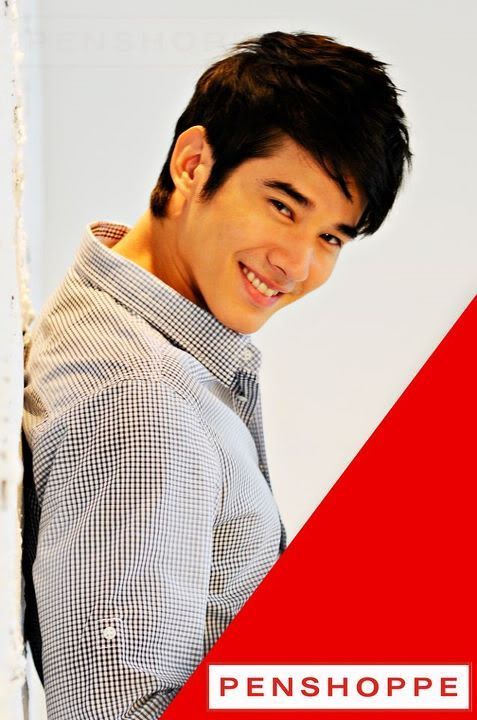 I was one of the lucky people who was blessed to meet Mario Maurer in Bangkok, Thailand! I really never thought that I'll be chosen because there are a LOT of people who are helping PENSHOPPE to reach 100k followers in Twitter (Promo) – When it was announced, I really almost cried. Why? Because it's my first time traveling out of the country, without any of my family with me (Not that I'm happy but it's just really different! – And this first time includes meeting Mario Maurer, and the Team! *dies*) – Can you imagine? Just because of Twitter!

 **
So, the night before our flight for Bangkok, I wasn't able to sleep! Maybe I did but only for 2 hours because I gotta wake up early to be there at the airport. I'm with Christine Laverez, JAMICH and some of the TEAM PENSHOPPE. This includes, Ms. Rocel, Sir Jason, Sir Gian, Sir Juan Rafael (So called "MAGIC"). – So, I finally met them! *dies again*
When we finally arrived in Thailand, I just stayed quiet and observed the surroundings till we get in the Hotel. It's just like in the Philippines but it's just really amazing. When arriving in the hotel, Ms. Joyce Ramirez  (Director – International Publicity at PR Asia Worldwide Communications Inc.) was there with Mario's manager. *dies again* (We stayed at Dusit Thani Hotel and the place was LOVELY)  His manager asked me how did I get 1 million followers (Queen told her) I went, "I don't know ma'am, it's crazy!" – Me and Tintin were really shocked cause we were just talking on how will our reaction be when meeting Queen.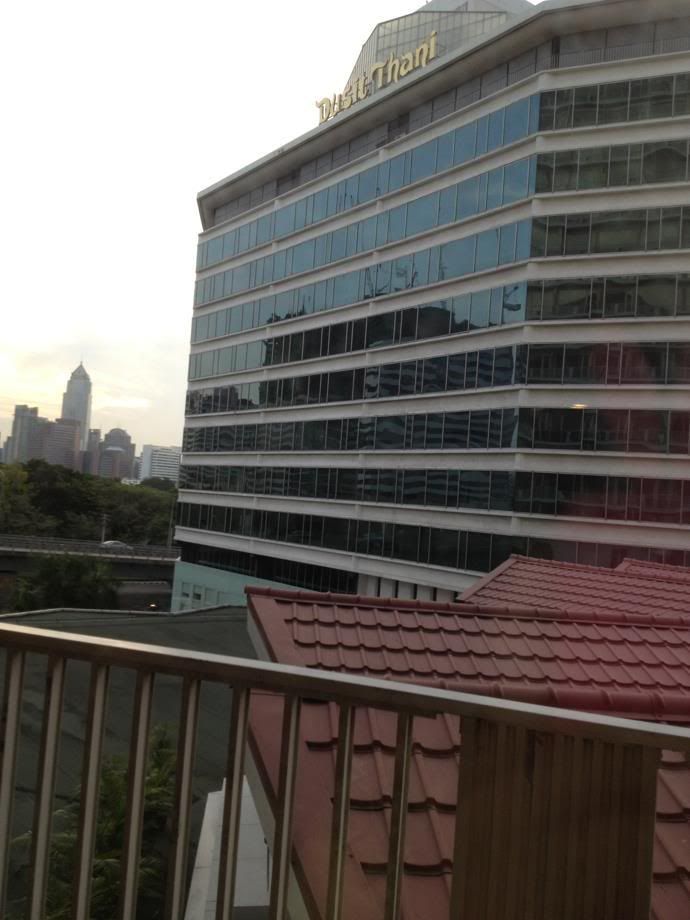 **
After that, we stayed in our rooms, for about 2 hours before meeting Mario! *screeaaaaaams* – This is the highlight of our trip. When arriving in the place, Sir Alex Mendoza, Brand Director of PENSHOPPE was there! (Let me write in Filipino now) Si Sir Alex na ang isa sa mga pinakamabait na taong nakilala ko. I was telling Tintin na super excited ako ma-meet si Sir Alex. Like as in! Haha. Yung feeling din na di ko rin alam kung paano ako nagkaroon ng isang milyon na followers tapos tinatanong nila ako. Haha. Pero super saya talaga. There, I formally met Sir Magic, Sir Jason and other people… – Ang hindi ko talaga makakalimutan ay yung unang paglabas sa pinto ni Mario. As in, grabe. Akala ko, nagbibiro lang sila na palabas na nga daw siya. Pero ayun, *boom* lumabas siya bigla. Buti nalang di ako napasigaw. As in, super pigil talaga and I was just staring at him. No one from the four of us (Tintin, Kuya Jam & Ate Mich) was speaking. I just can't explain the feeling! He was told that we came all the way from the Philippines just to meet him! And ayun, kinamayan niya kami isa-isa and told him our names. After that, pumasok nalang sa isip ko na mag-ask ng picture with him, ako pa talaga nanguna ah! Wala kasing nagsasalita. (Ang kapal ng muka ko, haha!) And he was like "Sure" – He's so handsome, so tall, so white, so approachable and DOWN TO EARTH! When I was beside him, I was really shaking! *screaaaaaaaaaaaaaams* – And they also told him that I was the girl with 1 million followers, and he was like "Who?" and then Queen, pointed me. And I just waved at him and said "Hello!" with a smile
he was like, amazed! Something like that (haha).
(PICTURE SOON)
We stayed sa isang room waiting for their shoot to finish! It was worth the wait naman. Ang dami rin nangyari. Nagreready sila sa livestream na mangyayari that afternoon. I also met the Head of men's wear of PENSHOPPE, Sir Frank! – He's so bait din, grabe. He asked me about some stuffs and super nagulat din siya about Twitter. He also explained what is his work all about.
Later on, Mario was there, di ko man lang namalayan palakad-lakad na pala siya dun tapos kami nandun nakaupo. Can't imagine na nasa isang room lang kami *dies again and again* – So, nakapaa lang talaga siya. Haha :"> – Before the livestream starts, and while they're preparing, he waved at us *screaaams* – While doing the livestream, yung unang try, di daw naririnig si Mario ng mga fans
so, they decided to do it again! Ang cute niya grabe, he goes like this "Can you guys hear me?" and *Mario reads a question* then he'll say "Can you hear me?" And for your information, he eats adobo kaya maganda skin niya. Kaya, kain na ng adobo!
– Nung natapos na yung livestream, sabi niya "Did they hear me?" (in a cute way) Ang next na ginawa ay yung video ng for something…  He won an award
*Another Mario Cuteness Moment*.
After that, picture again with Mario. Ako nanaman nauna. (Nangunguna talaga forever, haha) I didn't hug him cause I really reserved him for Tintin :"> I'm waiting for ED WESTWICK and ZAC EFRON :"> JUST KIDDIN' HAHA! (It'll forever be a dream) And Mario asked if nung Monday kami dumating sa BKK. Nagloading pa sa utak ko kasi, starstruck nga diba lol And nasagot ko lang, "No, we arrived a while ago" with a smile :") (When he talks, he really looks at you in the EYES) – Then ayun, nung huli, nagpasign kami ng mga Candy Magazines na dala namin
He again waved before leaving.
Sorry, I had to write it Filipino! So that I can fully express what I wanted to say
We had a dinner with Team Penshoppe, at Dusit Thani Hotel. I enjoyed the Thai food. It was really an honor sharing one table with them. And this, I'll never ever forget. So, this is day 1 in Thailand. I promise that when I get to meet Mario for the second time, I'll not be really shy to talk to him! (Haha)
Day 2: It's a free day! Me and Tintin decided to go shopping to MBK Mall, cheapest mall there in Thailand. We bought some "pasalubong" – shirts, bags, etc. It's like a version of "Greenhills" here in the Philippines. I also went to a jewelry shop. It's lovely! I'll go back there. I got myself a Pink Sapphire ring and A Blue Sapphire with Diamonds for my mom. It's worth it. (Click the pictures for a good view of it)
We also went to Siam Paragon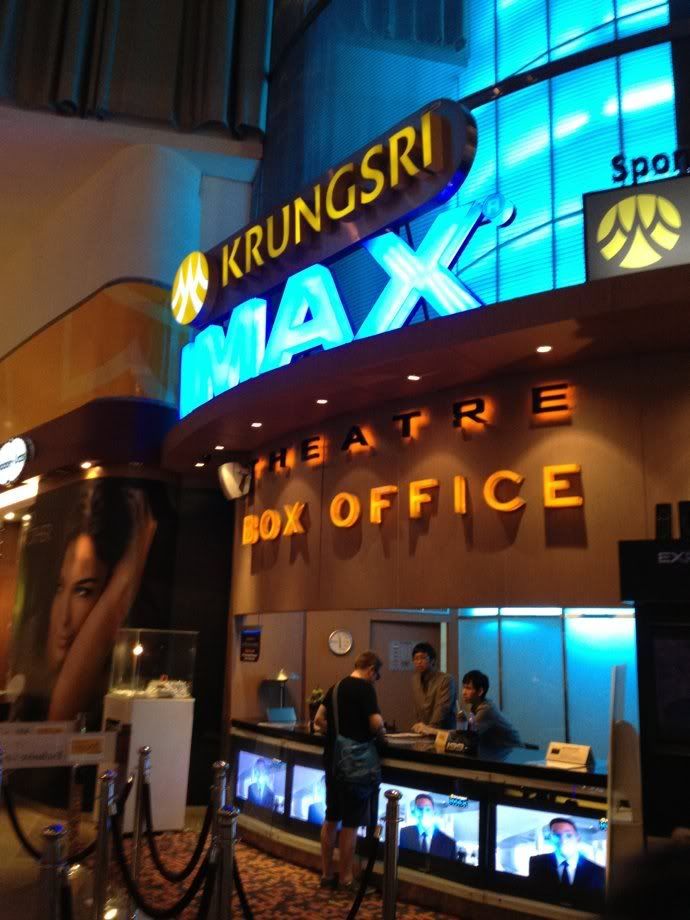 Day 3: We left Bangkok to go back to Philippines! I wish that I could rewind everything. I'll never forget this wonderful experience. Speechless.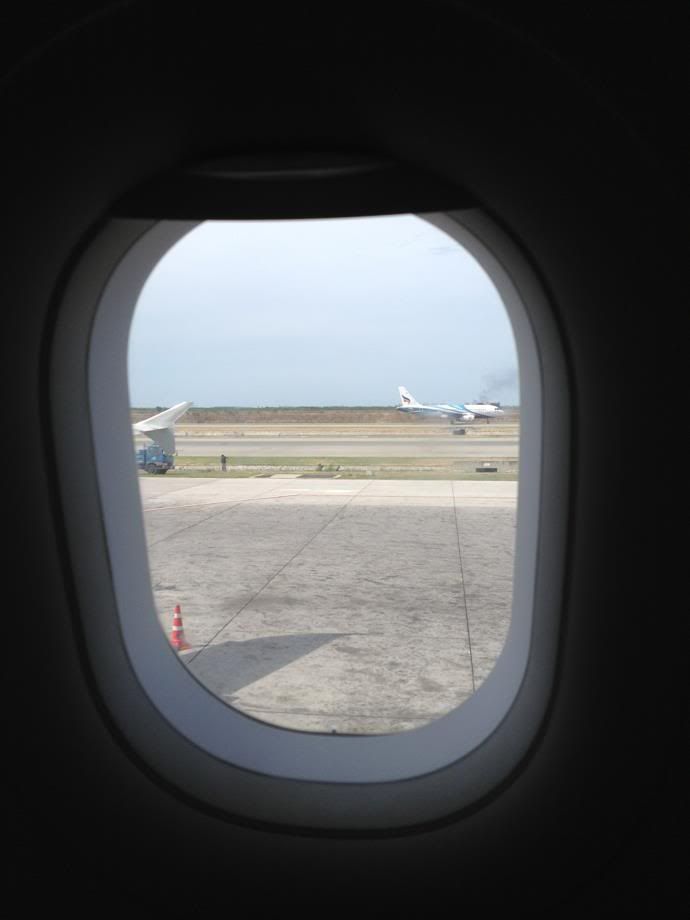 **
To me, thankfulness means that a person has realized the true value of something and is willing to do something to prove it. Showing your thankfulness does not come just once a year, but all year round. For example, lets say that a person named Jennifer has a cat. She loves her cat very much, so she gives her cat a wind-up mouse to show her appreciation. A person does not have to necceseraly do or give something to someone to show their appreciation, but to simply have the thankfulness within themselves – Again, even I've said this a lot times, thank you PENSHOPPE! I'll always be an influencer and support all your campaigns. I do this, because I want to. Not because of the rewards I'll get. THANKFUL. BLESSED.
With lots of love, Clara xo
(PICTURES WILL BE UPDATED SOON! Includes: My picture with Mario)


Linux vps10362 2.6.32-042stab062.2.debug #1 SMP Wed Oct 10 18:59:18 MSK 2012 x86_64